Project Info
Team: Takuya Tsuchida (lead architect)
Location: Tokyo, Tokyo Metropolis
Photographs: Koichi Torimura + Shunichi Koyama
Function: Houses
Completion: January 2008
Structure: Reinforced concrete, steel frame
Floor area: 330.73 m² (3F + MF)
KRE | no.555
Words by mooponto Staff
November 8, 2012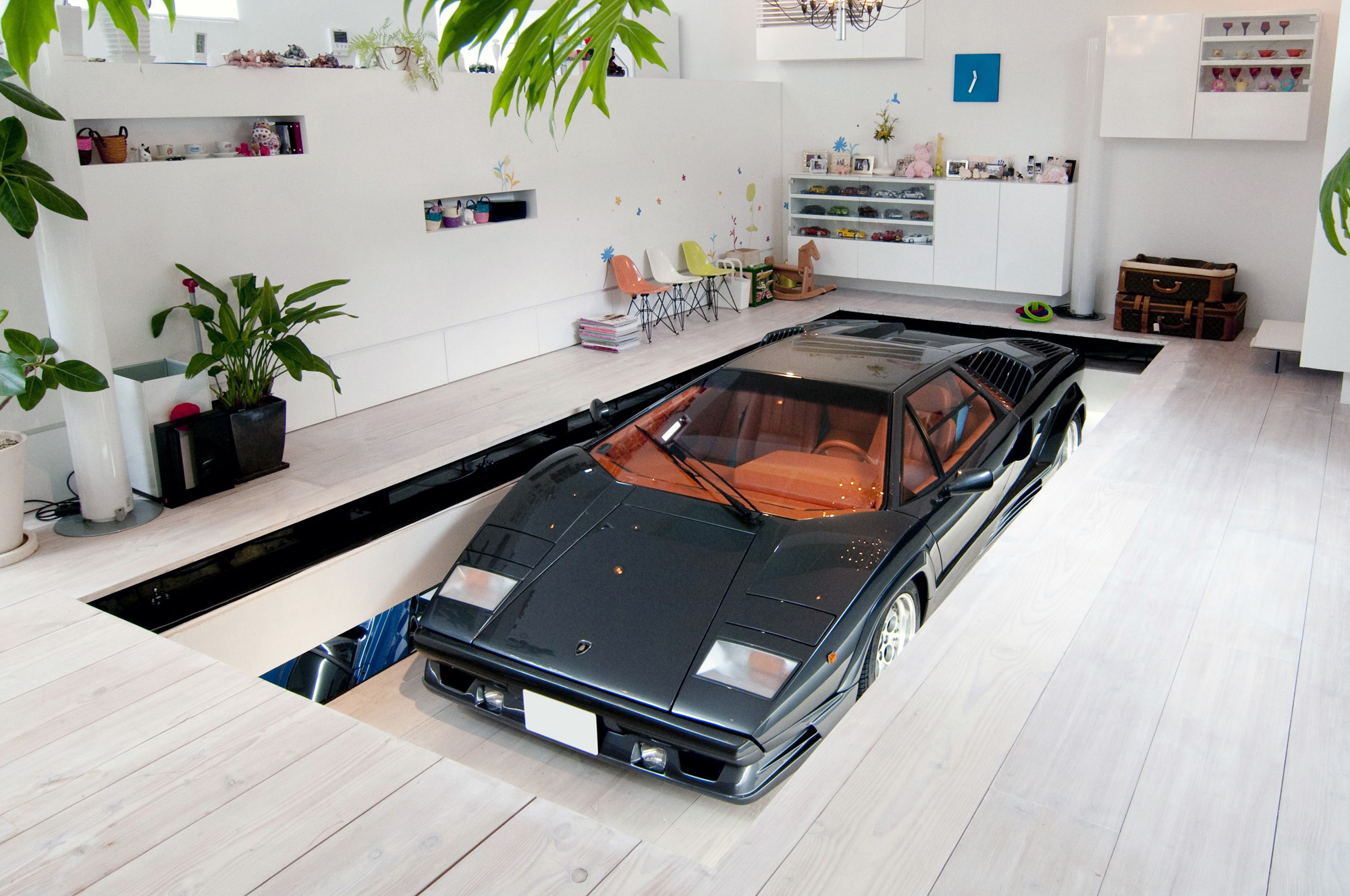 KRE house is located in the high-end residential area of Tokyo.
The most remarkable requests in the various clients' demands are "garage space for nine cars", "the most favorite car in the living room" and "high tree in the living room". Since all the requests are not able to fit on the project site without maximizing the living room, the building itself was designed as a big "Living Room".
Utilizing the entire basement, nine cars are able to be parked. Lamborghini is the client's favorite car, so it's lifted to the living room floor by using a custom-made lift. When the lift is lowered, the system closes another movable floor.
Various height and size rooms are floated randomly in the big living space. Structurally, light steel structure boxes are hanged from or attached to the reinforced concrete box. These randomly floating boxes keep adequate distance and height with the car and the high tree and create attractive open space. Spaces under the boxes have an invisible borderline and each space has different functions according to the height.
Though there is a number of large-scale items in this house, instead of setting the usual layer of floors, random floating boxes make the spacious living area possible.
---