Kusaba apartment 2 | TAKAO SHIOTSUKA ATELIER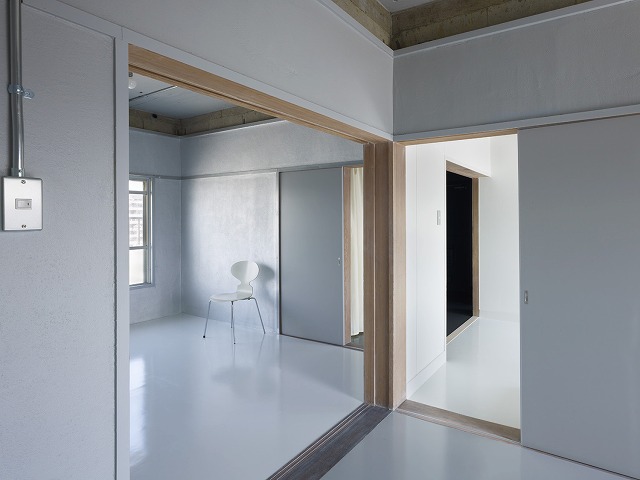 This plan is refurbishment of an apartment.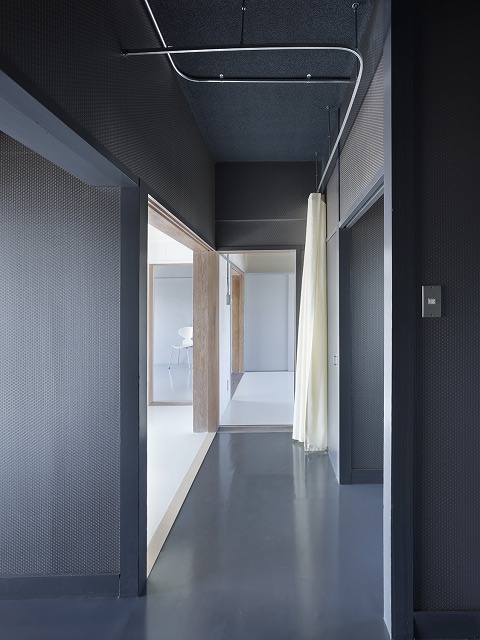 In this apartment, vacant dwelling units are refurbished one by one, and the renovation of the whole apartment is carried out in the long run.
Moreover, it is planed that the whole apartment will have dwelling units with variation by refurbishments, each one has a different concept, although each unit has same plan.
This time five rooms were refurbished.
The previous rooms divided into small parts are associated with each other, leaving existing plan and finishing materials as possible on theme.
architects: TAKAO SHIOTSUKA ATELIER
location: Oita, Oita Prefecture, Japan
function: apartment
project team: Takao Shiotsuka (architect in charge)
completion period: March 2012
photographs: Toshiyuki Yano / Nacasa & Partners Inc.