Fragile Shelter | Hidemi Nishida Studio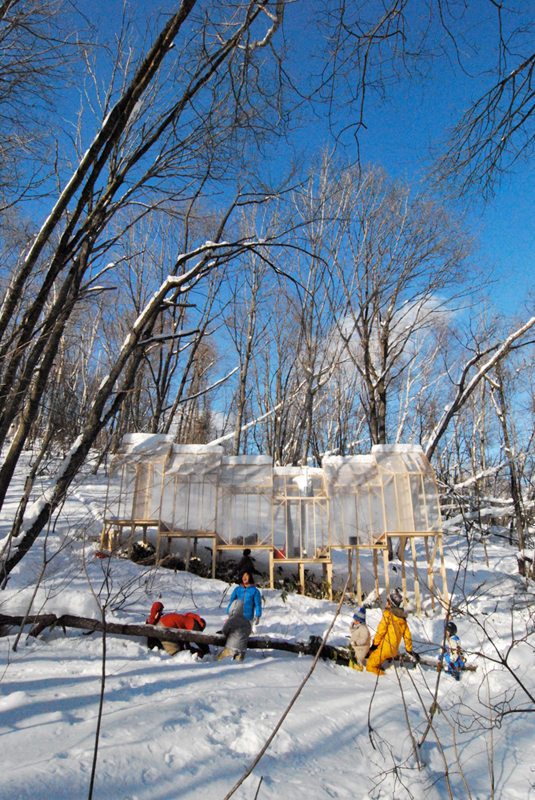 The "Fragile Shelter" is one of my works of "Shelter series". This winter temporary shelter leads people to gather, have a party, stay, feel something and so on in the white woods.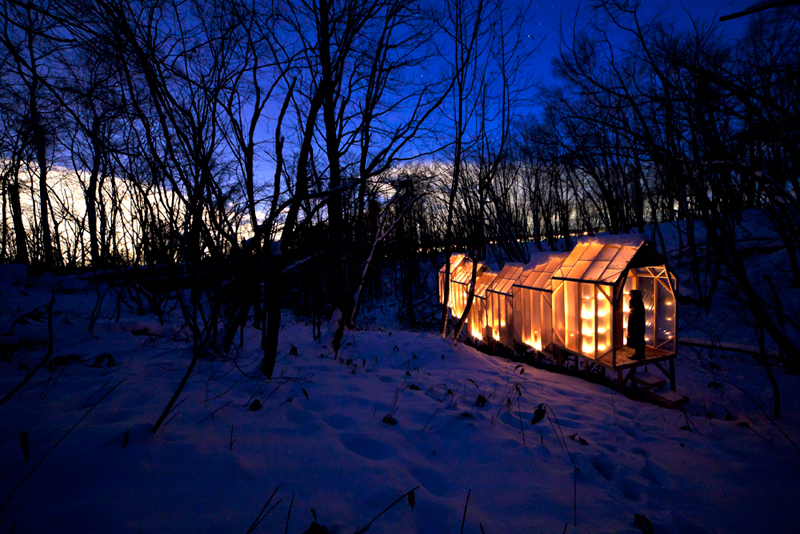 A number of events happened there. Sometimes, local students make a party there and sometimes local kindergarten children come there and have lunch. This is a cozy base for winter activities.
This fragile function as being the shelter in the wild nature makes you a bit restless to stay there alone, but when few more people get to gather inside, it gets to be wonderfully cozy, empathetic space.
This is a reconfirmation of beginning of the "house".
architects: Hidemi Nishida Studio
location: Sapporo Art Forest, Sapporo, Hokkaido Prefecture, Japan
function: temporary winter structure (shelter)
design: Hidemi Nishida
construction team: Hidemi Nishida + Akira Nagase + Genki Fujita
size: 20 × 2 m
materials: wood, plastic screen, stove
completion period: January 2011
photographs: Anna Nagai + Hidemi Nishida