LIGHT Lamps | YOY
LIGHT is a series of a table lamp and a floor lamp. It is designed by a Japanese design studio YOY. When switched on, a shade of light will appear on the wall as a projection of a lampshade silhouette....
Read More
Newsletter
Subscribe to our weekly bulletin of the mooponto stuff that refines you.
LIGHT Lamps | YOY
LIGHT is a line of floor and table lamps designed by YOY. When turned on, the lamp reflects a shade of light onto the wall in the lamp silhouette.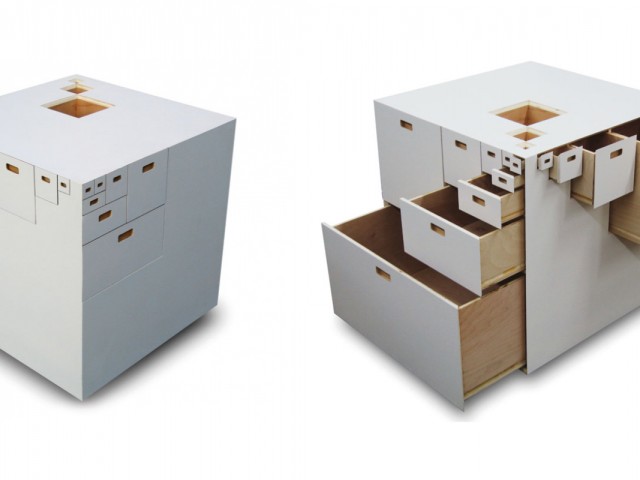 Fractal 23 | takeshi miyakawa design
Fractal 23 is a modular drawer system that can be opened from four sides, allowing people to reach the inside from different points.