Project Info
Team: Yuki Yamamoto
Photographs: Yasuko Furukawa
Function: Wall lights
Completion: 2012
Floor area: H430 × W335 × D63 mm
PEEL Wall light | YOY
Words by mooponto Staff
March 22, 2014
PEEL wall light looks as if a corner of a wall was peeling and the light was leaking therefrom. It is designed by a Japanese design studio YOY.
OLED is used to make the light source as thin as possible and the electric cable is let to stay along a corner of walls so that it doesn't stand out.
It can be fixed to the wall with a hook.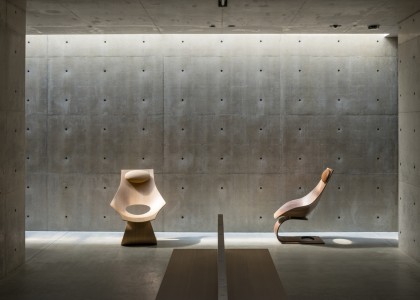 February 17, 2014
Dream Chair | Tadao Ando
April 28, 2014
Fractal 23 | takeshi miyakawa design
---