Suspensions of Space
---

TKDaaa is an architectural studio established by Hiroaki Takada in 2007. 
Hiroaki Takada was born in Tokyo in 1978 and graduated from Tokyo University of Science in 2000. In 2002, he completed a master's course at the same university. From 2002-2007, he worked at EDH Endoh Design House. He's currently a lecturer at Nippon Engineering College.
The practice participated in many exhibitions and won various awards such as the GOOD DESIGN AWARD, Tokyo Society of Architects – Residence Selection Winner, Environment-Friendly Home Design Award, etc.
Specialization: ArchitectureEducational ArchitectureHealthcare ArchitectureHospitality ArchitectureRenovationResidential Architecture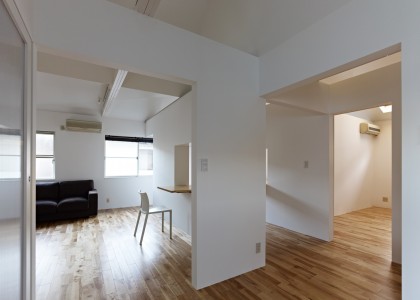 Suspensions of Space | TKDaaa
August 29, 2013
Suspensions of Space is a renovation project of a second-hand house that was made by the two by four method....
See Other Projects Hiroaki Takada
Founder