House in Yamasaki
---
Tato Architects / Yo Shimada is an architectural studio founded by Yo Shimada in 1997. He was born in 1972 in Kobe and graduated from Kyoto City University of Arts. He completed post-graduate studies from the same university. In 2016, he was a visiting professor at Kyoto University of Art and Design.
Their architecture focuses mainly on private houses; however, in recent years the office has taken on assignments for interior and installation work as well. The ideology of the practice is to formulate positive outcomes through understanding the subtle conditions and constraints of everyday life, which exist within notions of place, culture, and the ongoing history of architecture.
The studio boasts many awards, including 1st place in the Wooden Architectural Space Design Competition, LIXIL Design Contest Gold Prize, House of the Year Award, etc.
Specialization: ArchitectureHealthcare ArchitectureHospitality ArchitectureInstallations & ArtInterior DesignRenovationResidential ArchitectureTemporary ArchitectureUrban DesignUrban Planning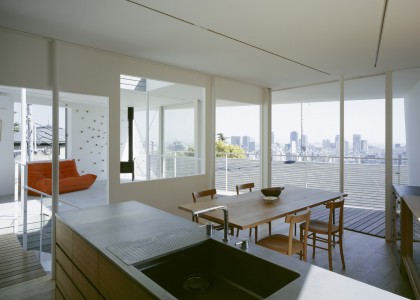 Tato House | Tato Architects / Yo Shimada
January 4, 2014
We are convinced that architecture is a means to find to love the environment and have been in the quest...
See Other Projects Yo Shimada
Founder