House in Tsurumi
---
High Land Design is an architectural practice led by Masayoshi Takahashi. Masayoshi Takahashi was born in Hachinohe City in 1976. He holds a degree in Environmental Systems from the Shibaura Institute of Technology, Faculty of Systems Engineering. Moreover, he graduated from the same university with a degree in construction engineering.
From 2001-2002 he worked at Environmental Design Laboratory and from 2002-2005 at Naya Architectural Design Office. Finally, before establishing High Land Design in 2010, he was an employee at General Design. 
Sayoko Harada was born in 1978 in Osaka. She holds a degree in fine arts from the Department of Architecture at Tokyo University of Arts. In 2004, she successfully obtained a degree in Architectural theory from the same university. From 2004-2005, she worked at Hiroshi Naito Architectural Design Office and from 2006-2008 at Pla Networks. Sayoko Harada joined High Land Design in 2012.
Specialization: ArchitectureHospitality ArchitectureResidential Architecture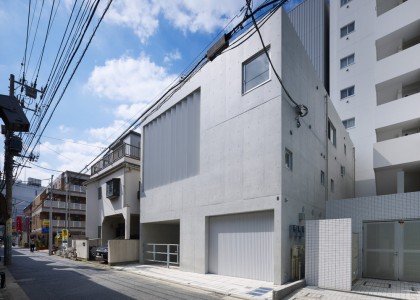 House in Tsurumi | High Land Design
October 8, 2013
House in Tsurumi is situated on location just a short walk from the station, while the condition of good location,...
See Other Projects Masayoshi Takahashi
Founder Sayoko Harada