Jugetsudo Kabukiza | Kengo Kuma & Associates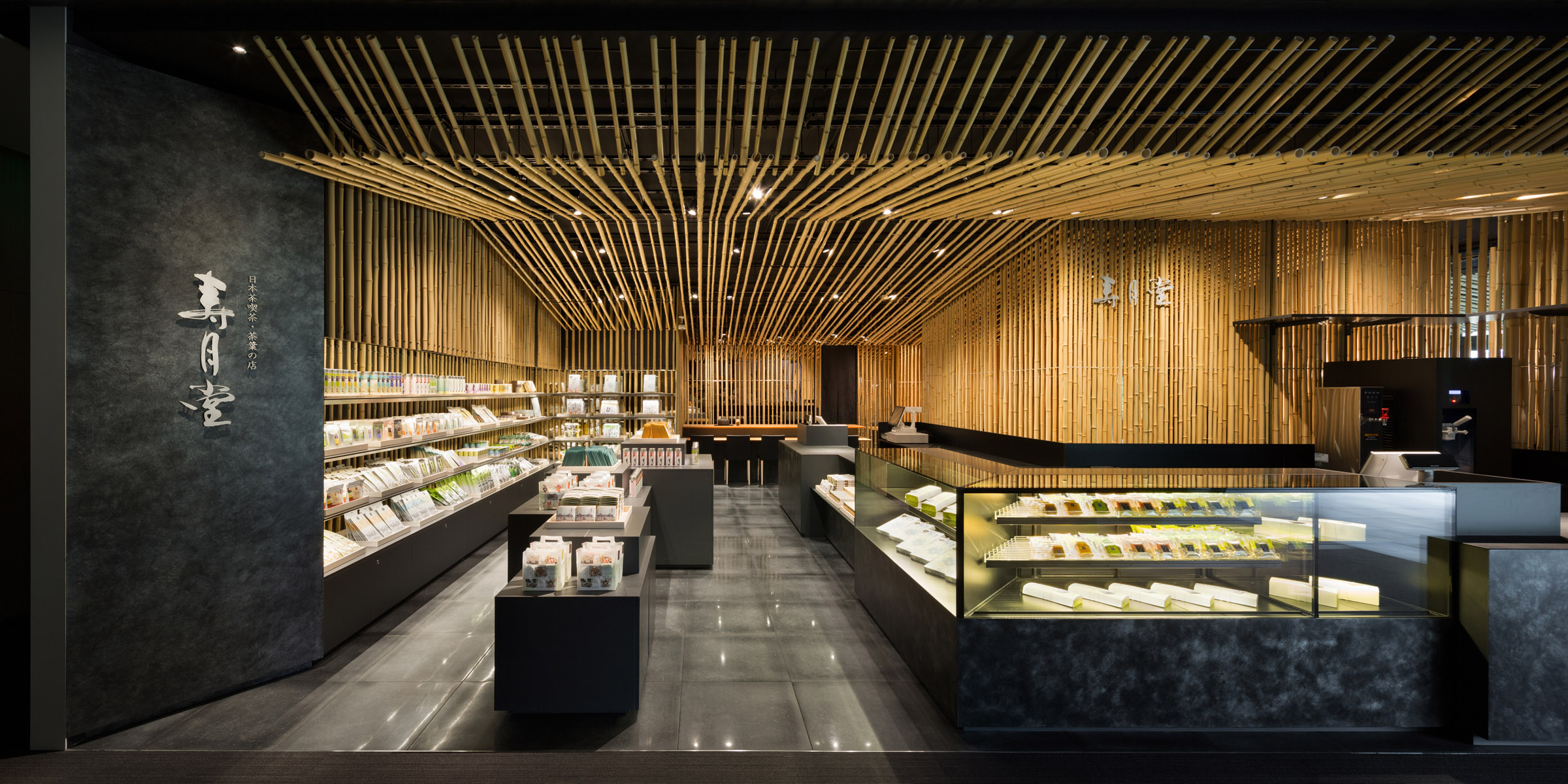 Jugetsudo Kabukiza is located on 5th floor of Ginza Kabukiza and faces their rooftop garden.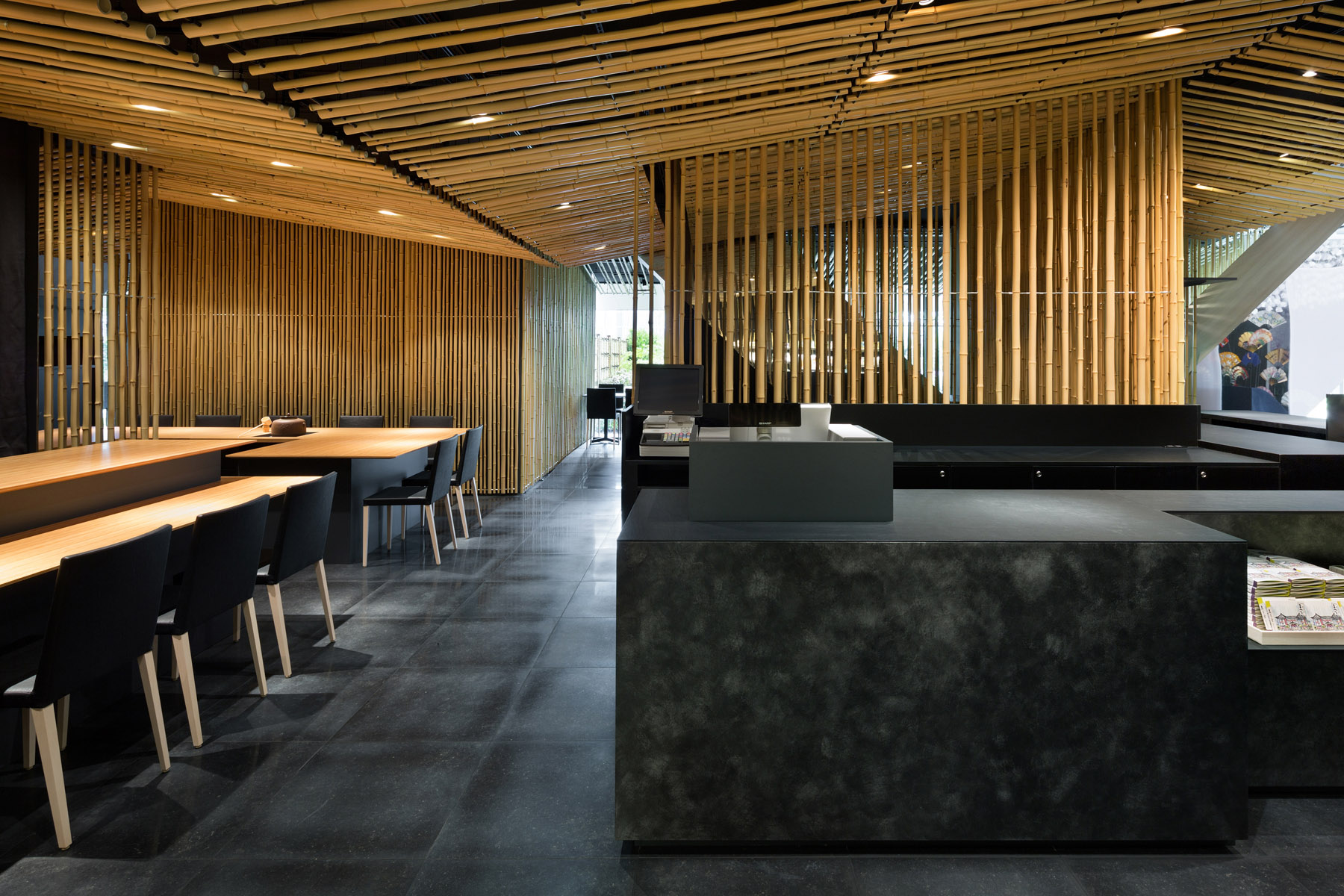 The tearoom, serving green teas and Japanese-style sweets, takes up a space of 120 m² in area and is entirely covered with bamboo as many as 3,000.
The bamboo bars are (arranged) in varied pitches and quietly partition the room. The ceiling is folded so that the eave thrust to the garden can be a sequence from inside, connecting the room and the outdoor.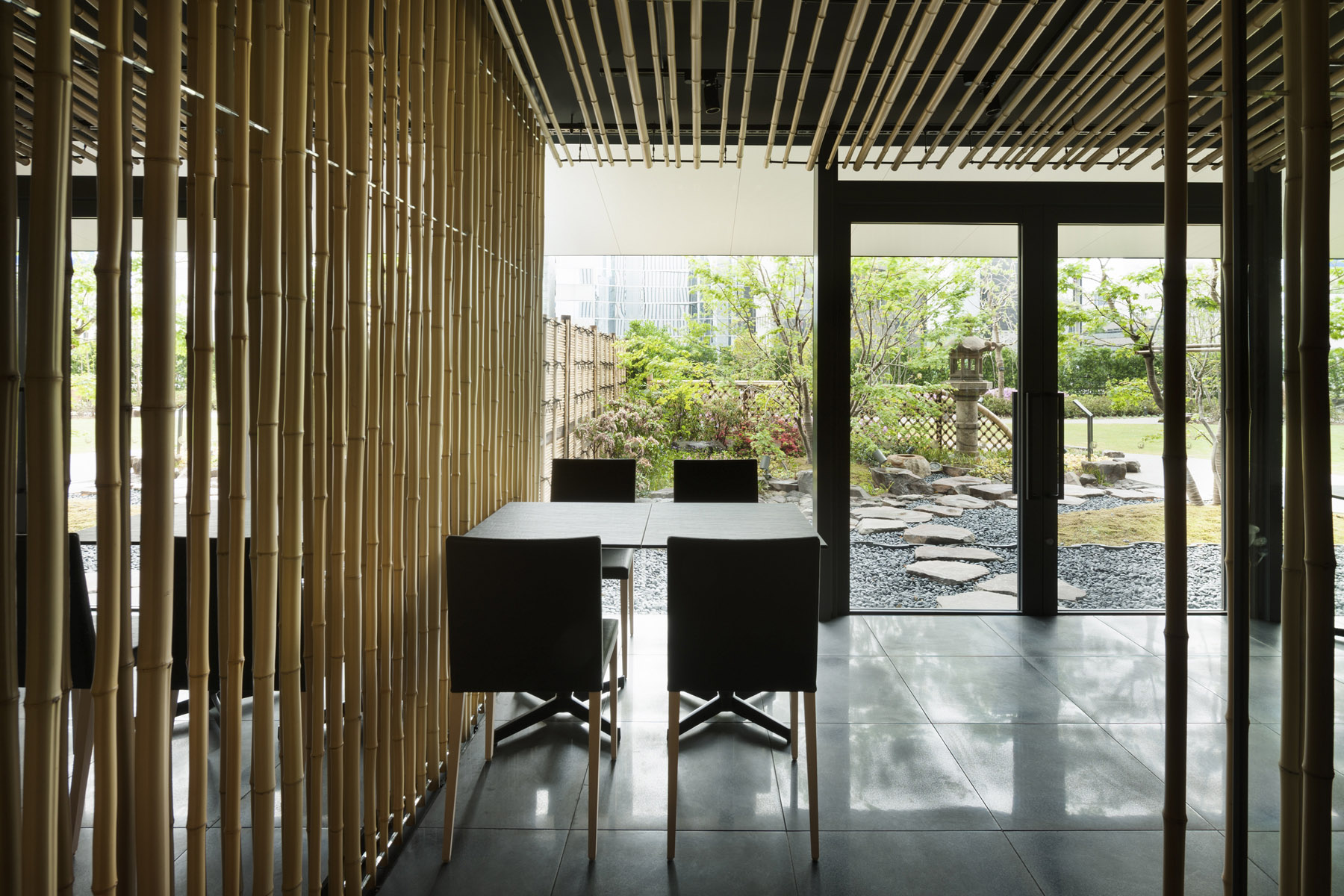 The unitized bamboos are either in the diameter of 20mm or 40mm. They are skewered in varied density using bolts and nuts.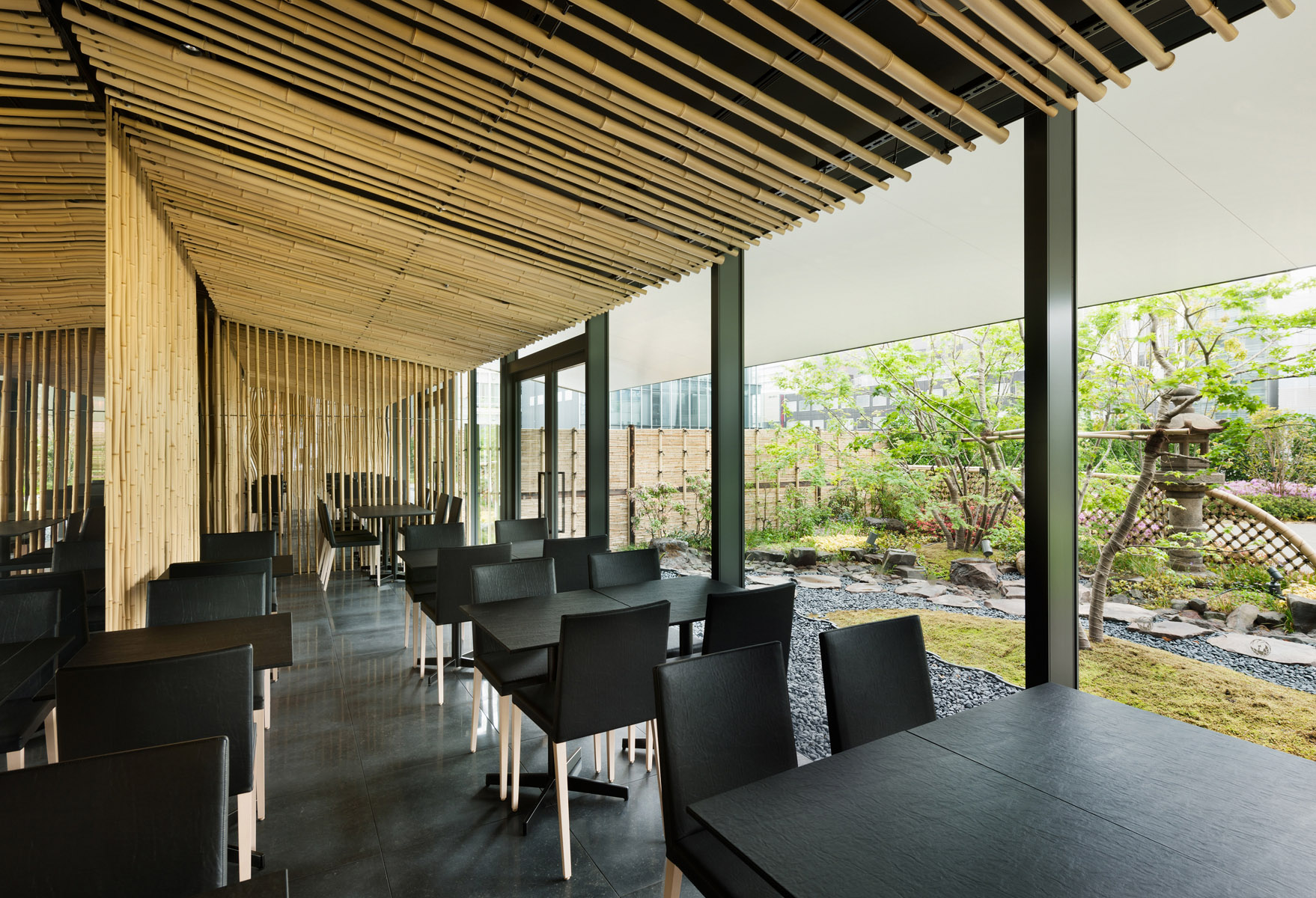 The multiple layers of these differently-pitched bamboos create a grove to connect the Kabukiza theater and the garden.
useful link: Kabuki Za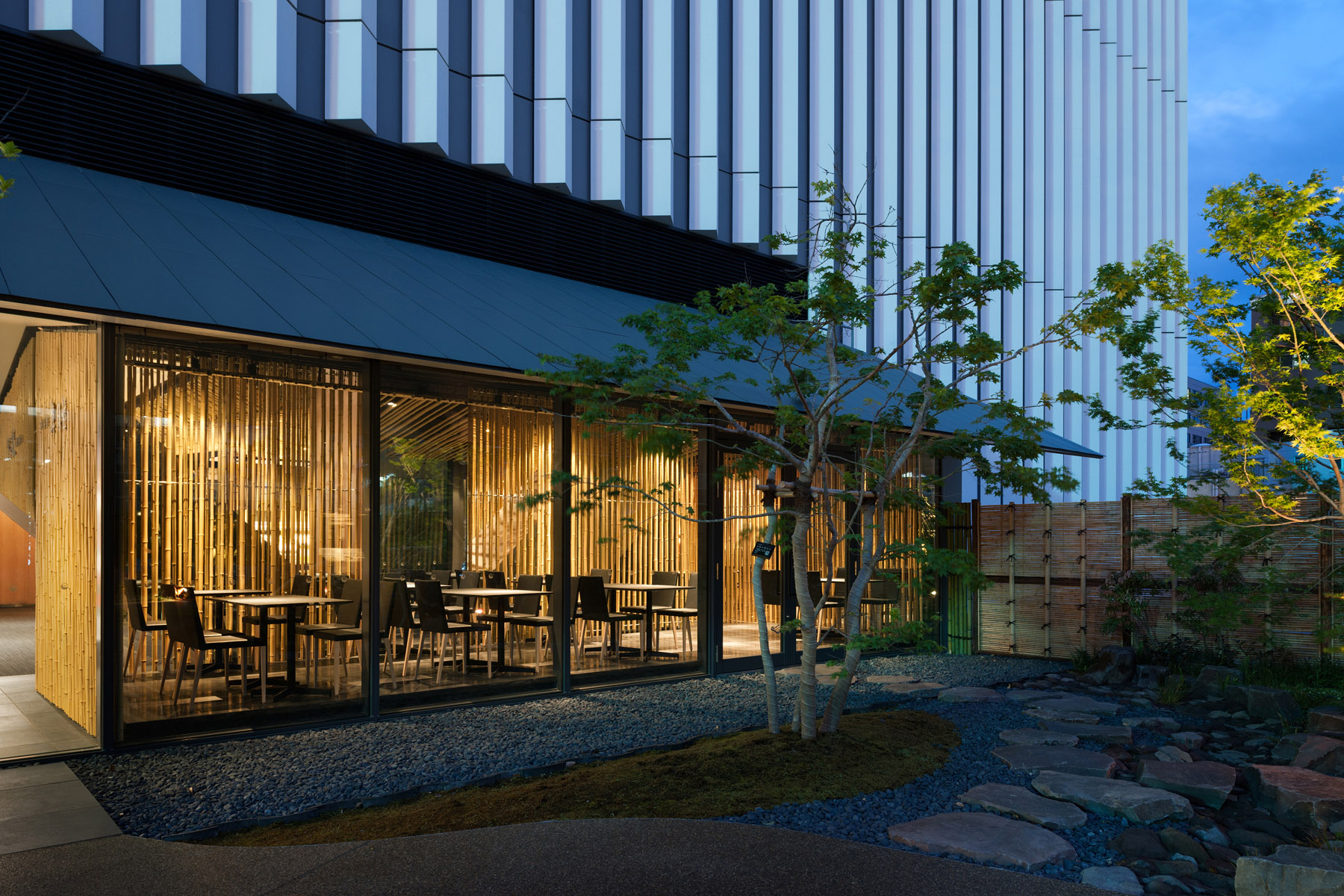 architects: Kengo Kuma & Associates
location: Ginza, Chuo Ward, Tokyo Metropolis, Japan
function: cafe
total floor area: 120.00 m²
completion period: April 2013
photographs: Kengo Kuma & Associates