Firefly squid | Taku Sakaushi / O.F.D.A. associates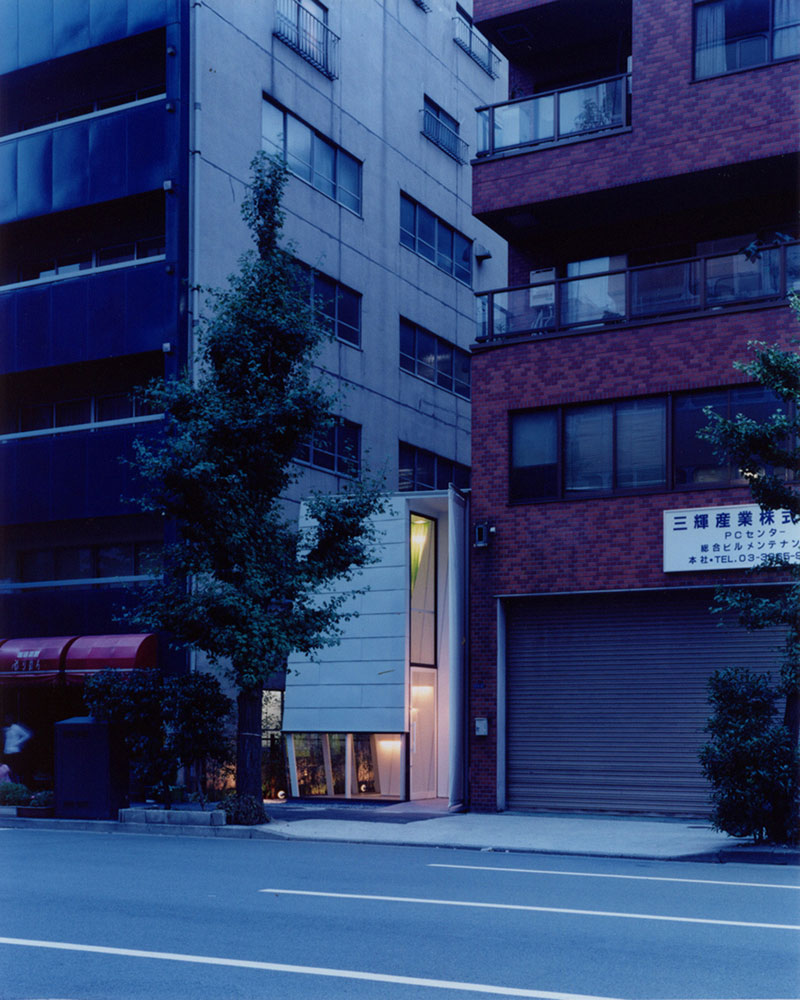 This small Italian restaurant is located in a business district in Tokyo.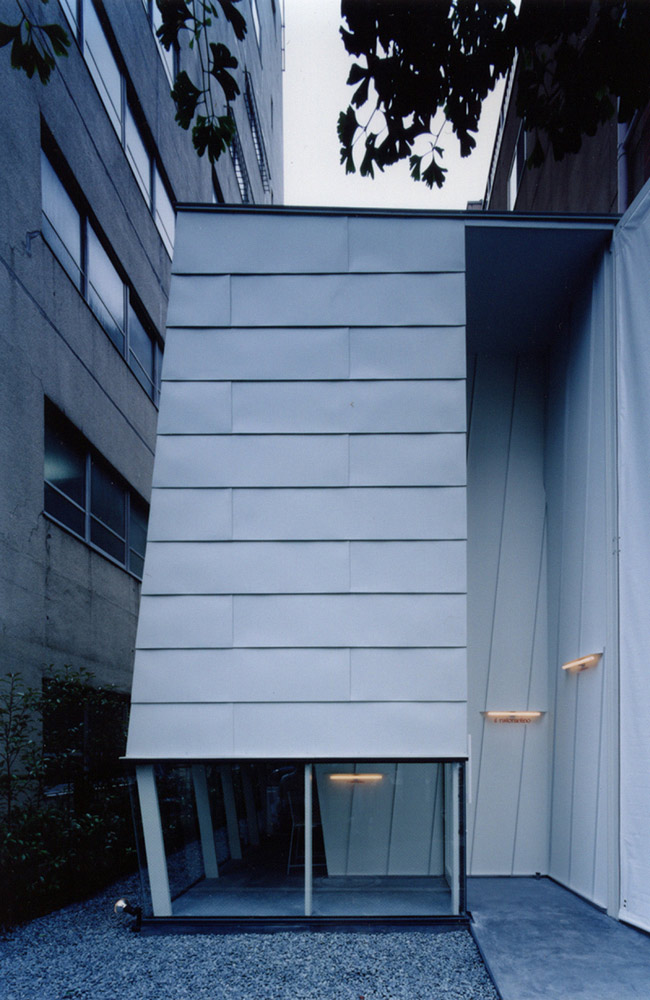 As a site was surrounded by tall contiguous similar flat facade, our strategy was to insert a crack a pathway like garden deep, through the site to use the merit of a smallness of the requested area due to a limited small budget.
By dividing the site narrow in lengthwise into two lane, a proper width for counter seats and path-garden was provided at the same time.
A horizontal ribbon window opened at the high below waist gives a garden view to the customers.
architects: Taku Sakaushi / O.F.D.A. associates
location: Iwamotochō, Chiyoda Ward, Tokyo Metropolis, Japan
function: italian restaurant + chef's loft
project team: Taku Sakaushi + Takeshi Nakajima, Yuki Kato
structural engineering: Jun Sato Structural Engineers
construction: Daiyasu Kensetsu
site area: 56.00 m²
built area: 54.00 m²
total floor area: 90.00 m²
completion period: Jun 2003
photographs: Hiroshi Ueda